Allgeier Enterprise lT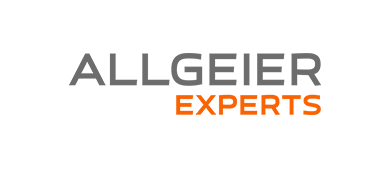 Allgeier Experts is one of the leading providers for flexible staffing services in Germany, especially in the IT sector. Being a Full Service personnel service provider – supplemented by a strong project expertise – the division offers clients a differentiated portfolio for highest demands.
The services offered by Allgeier Experts are in particular:
Contracting (freelancer & subcontractor): Posting freelancing IT experts for a limited period as well as taking on projects carried out by the subcontractor
Services: Consulting and Services business, including demanding IT and consulting projects in terms of human resources on the basis of service and works contracts, Outtasking, Managed Services and Project Management
Temp (temporary employment): Posting permanent IT professionals, experts and skilled workers by way of temporary employment
Perm (recruiting & personnel placement): Professional search of highly qualified IT experts
Allgeier Experts is, according to the latest Lünendonk® market segment survey 2019 "The market for recruiting, posting and management of IT freelancers in Germany", one of the TOP 3 IT personnel service providers in Germany. Allgeier Experts counts big German companies predominantly among its more than 300 clients, 17 of them are listed as DAX 30 companies. The main sectors of the clients in this segment are IT, telecommunication, the public sector as well as banks and insurances.
The following Allgeier companies are part of the division Allgeier Experts: Allgeier Experts, Allgeier Experts Go, Goetzfried Professionals, Allgeier Experts Services, Allgeier Engineering, U.N.P., Allgeier Experts Pro
Email:
Web:
Location:
| | |
| --- | --- |
| Germany | Wiesbaden (HQ), Berlin, Bremen, Dusseldorf, Erfurt, Hamburg, Cologne, Kronberg, Leipzig, Stuttgart (Filderstadt), Mannheim, Munich |