Best outcomes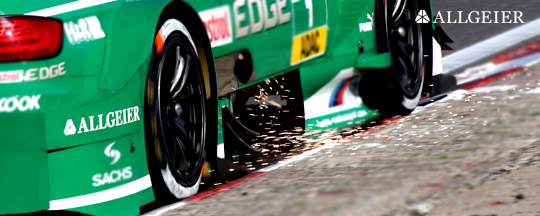 Allgeier SE is one of the leading IT companies for digital transformation: with a growth strategy oriented to innovations and future trends, as well as an integrative business model, Allgeier exploits the opportunities that digitization offers
Four operating divisions, each with their individual specialist or sector-related focal points, work together in the three segments of Enterprise Services, Experts and Technology to serve around 3,000 customers from almost all business sectors.
With more than 9,000 salaried employees and over 1,300 freelance experts, Allgeier offers its customers an extensive one-stop-shop range of solutions and services. Based on a highly flexible delivery model, Allgeier covers the entire IT service spectrum from on-site through to nearshore and offshore: with around 5,000 developers in India and China, the company secures flexibility and maximum scalability of services, as well as highly qualified high-end software development expertise.
Allgeier customers include globally operating groups as well as innovative medium-size business operations that aim to secure strategic advantages through high-performance IT solutions, intelligent software and flexible personnel services. This Munich-based, fast-growing Group maintains in total more than 140 branches in the region of Germany, Austria and Switzerland, in eleven further European countries, as well as in India, China, Singapore, Vietnam, Malaysia, Thailand, Japan, UAE, Australia, South Africa, Mauritius, Mexico, Canada and the USA. Allgeier generated EUR 574 million of revenue in 2017 (continued operations). Allgeier SE ranks among the top 10 IT consulting and individual software development companies in Germany according to Lünendonk®'s 2018 list "The 25 leading IT consulting and system integration companies in Germany". According to the Lünendonk® 2017 market segment study "The Market for Recruiting, Mediating and Managing IT Freelancers in Germany", Allgeier Experts ranks among Germany's top three IT personnel service providers. Allgeier SE is listed on the Regulated Market of the Frankfurt Stock Exchange (WKN A2GS63, ISIN DE000A2GS633). For more information, visit: www.allgeier.com.