Allgeier Enterprise Services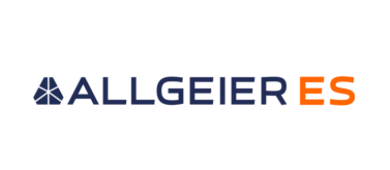 The Allgeier Enterprise Services division designs, realises and delivers end-to-end IT solutions to implement and support clients' business-critical processes; based on standard business software products. In order to do so, the division's companies use several software products as well as software products and platforms of well-known technology companies such as Microsoft, SAP, IBM or Oracle. Its employees combine profound technical expertise, but also specific industry know-how to analyse and optimise their clients' business processes for the implementation of an IT solution. Thus, Allgeier Enterprise Services accelerates international groups and medium-sized companies with the digital transformation und the optimisation of its digital business processes alongside the entire value chain.
With its consulting, developing, project, implementation, and support services the division's companies create IT solutions in the most important core fields for business software such as:
Enterprise Resource Planning: In this area the original roots of the Allgeier Group lie. With the proprietary application syntona logic®, as well as leading software solutions of international manufacturers such as Microsoft and SAP and industry-specific solutions from the itrade series, ERP solutions for medium-sized and enterprise customers are implemented.
Document Management (DMS) / Enterprise Content Management (ECM): Clients' document intensive business processes are supported and handled in a highly efficient way by using Allgeier Enterprise Services' DMS software metasonic® Doc Suite. The whole value chain of various processes is supported here – starting from identifying, reading out and editing of content in professional workflows up to audit-compliant archiving. The solutions are implemented in the customer's IT infrastructure on the customer's request or offered as complete cloud solution with hosting in own data centres. Special industry solutions for instance in the E-Health sector such as multimedia functions of an electronic patient file and integrated Picture Archiving Systems are a significant portion of the portfolio and ensure a strong future orientation.
IT Security: Data security becomes more and more a decisive factor. Allgeier Enterprise Services offers some software solutions for instance for encodings of SharePoint platforms or the encodings of email communication. Allgeier Enterprise Services' proprietary IT security software solution, JULIA MailOffice, is already used by many government departments, agencies, and large companies. EMILY and EMILY SP (SharePoint) ensure a secure collaboration.
SAP: With its products and services, Allgeier Enterprise Services covers the whole SAP lifecycle and is therefore one of the most efficient and powerful SAP full service providers in the German-speaking region. Its portfolio includes strategy and process consulting, the full SAP landscape implementation as well as running complex SAP solution scenarios such as SAP HANA – supplemented by extensive Consulting and Managed Services. The main focus is on the following industries: trade, logistic, chemical industry, pharmaceutical industry, food staff and luxury food industry, as well as media.
SharePoint: The Microsoft solution is not only used for the organisation of the joint usage of documents as well their editing (collaboration) anymore but to support entire business processes. The integration of topics like Data Security, Document Management, CRM, Business Intelligence, or process support in branch-specific SharePoint Solutions are a substantial competitive advantage for clients and for Allgeier.
Business Process Management (BPM): In essence, all Business Software Solutions deal with the IT supported implementation and optimisation of business processes. Process tools have to be particularly flexible due to the interaction with various software products and update cycles for software and business processes that become faster and faster. The proprietary metasonic® Process Suite, a BPM software of the latest generation and a powerful platform for dynamic process applications, is able to support Allgeier's clients to develop customised software solutions within a considerably shorter cycle.
Cloud Solutions: Allgeier Enterprise Services develops and runs various Cloud Solutions for its clients in the above-mentioned sectors and industries. The Software Solutions can be used in both in a private Cloud environments (Company Cloud) and also in Allgeier data centres or public Cloud environments (Public Cloud). Ranked first are the highest data and failure security but also reliability and load capacity during high data volumes. Allgeier Enterprise Services' offers are not only used by many medium-sized companies but also by big international groups and by the public sector.
Mobile: In order to access processed data, user interfaces for various mobile devices become standard of modern Business Software. Allgeier Enterprise Services implements individual mobile solutions and applications for many uses.
The division's companies work for more than 3,000 clients in Germany and around the globe; including large companies (for instance 13 of 30 DAX-companies) as well as a multitude of medium-sized companies of different sizes. The clients operate in various industries. The divisions' companies have a highly specialized industry know-how in the following sectors: banking, and insurances, industry, trade, chemicals / pharmaceutical and medicine.
In addition, its software developers work together in a close international partnership with developers of the Division Nagarro in India, Vietnam, and Romania.
The following Allgeier companies are part of the division Allgeier Enterprise Services: Allgeier Enterprise Services (Allgeier ES), Allgeier IT Solutions, BSH IT Solutions, Allgeier ConsultingServices, Allgeier Midmarket Services, Allgeier Productivity Solutions, Allgeier (Switzerland)
Email:
Web:
Location:
| | |
| --- | --- |
| Germany | Bremen, Westerstede, Berlin, Muenster, Unterfoehring, Kiel, Cologne, Dusseldorf, Essen, Kronberg, Eschborn, Freiburg, Heidelberg, Heilbronn, Hamburg, Pfaffenhofen an der Ilm |
| Austria | Vienna |
| Switzerland | Thalwil/Zurich, Basel, Bern |
| Denmark | Brondby/Copenhagen |
| France | Entzheim |