Compliance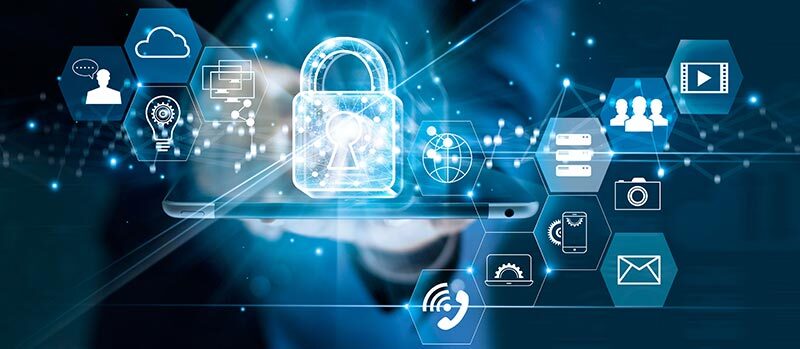 Compliance Commitment
Consistent adherence to our high compliance standards is essential for our business activities and our other actions at national and international level for sustainable success. The Allgeier Group stands for acting with integrity and ethics as well as for unconditional compliance with the law. We consider these values to be essential in our cooperation with our partners and customers, but especially in our internal relations with our employees and in maintaining our excellent reputation in the market. With the governance principles and our compliance management system tailored to our needs, we ensure within the Allgeier Group the implementation of sustainable and responsible entrepreneurial action in our daily work and compliance with general principles as well as national legal standards in all our markets. Our guidelines are consistently based on our shared values and thus form an essential foundation for our current and future performance and further growth.
Further information on our compliance standards and their implementation as well as our sustainability commitment can be found in our CSR report.
Code of Conduct for Business Partners
As a Group, we are committed to fair and transparent competition. Accordingly, the Compliance Commitment issued by the management board of Allgeier SE forms the benchmark for all our actions. The high reputation we enjoy among our customers, suppliers and other stakeholders as well as our economic success are based on strict compliance with our values and guidelines. A responsible approach to our suppliers, characterized by fairness and honesty, is therefore of fundamental importance for our business and our sustainable economic success. Our supplier relationships are therefore also shaped by our core values. Through the Code of Conduct for Business Partners and regular Business Partner Checks, we ensure consistent adherence to our compliance standards in all supplier relationships and across the supply chain. Our explicit goal is to protect the natural environment as well as human and children's rights along all our supply chains.
German Stock Corporation Act
Click here for the Declarations of Conformity of Allgeier SE's Management and the Supervisory Board pursuant to Section 161 of the German Stock Corporation Act ("AktG").
Affected Rights
Here you will find our privacy policy and can assert data subject rights.
Whistleblowing
Allgeier has appointed an independent external whistleblowing ombudsman: since December 01, 2021 is Mr. Maximilian Hartung Allgeier SE Group's ombudsman. The ombudsman fulfills the role of an impartial reporting office for legal violations within the company.
We encourage you to report any suspicions of unethical or illegal activity to us through our whistleblower system. This enables reporting, among others,
in case of suspicion of white-collar crime,
in case of suspicion of money laundering,
in the event of suspected bribery,
in the event of misconduct by Allgeier employees.
Legal violations in the company can be reported to the ombudsman in any area, such as data protection, procurement, bribery, money laundering, bullying, sexual harassment in the workplace or occupational safety. The whistleblower system should not be used to file complaints about the quality of services provided by Allgeier. In these cases, please contact your Allgeier contact person.
You can contact the ombudsman of the Allgeier Group directly using the following contact options:
You can reach the Allgeier SE whistleblower system at the following address: allgeier.ihre-ombudsstelle.de
If you do not wish to use the whistleblower system, please use the following contact information to reach Mr. Maximilian Hartung personally by other means:
Maximilian Hartung
SECUWING GmbH & Co. KG | Datenschutz Agentur
Frauentorstraße 9
86152 Augsburg | Germany
T +49 (0) 821 90786458
F +49 (0) 821 90786459
hwgsallgeier@ihre-ombudsstelle.de
Threema ID: ZB5XNM5N
Allgeier protects the interests of all whistleblowers. Any information and tips received by the whistleblowing office are treated confidentially. If desired, a tip can also be submitted anonymously.