terna and Infor M3 strengthen Verla-Pharm from the inside
12/02/2013
Innsbruck, Austria, 2 December 2013 – Verla-Pharm, the market leader for magnesium-based medicines, is modernising its entire system landscape. Infor M3, the internationally leading ERP solution, will form the core. Systems vendor terna, a specialist in many industries including the pharmaceutical industry, is responsible for the ERP implementation.
After a large-scale software selection process, Verla-Pharm evaluated five providers of leading ERP solutions, including SAP and Dynamics NAV. During the final selection, only Infor M3 and another pharmaceutical industry solution made the cut. Verla-Pharm ultimately opted for Infor M3 and terna as its partner for the implementation. terna implemented Infor M3 at the headquarters in Tutzing, Germany, as well as at the subsidiary Xenofit for a total of 100 users. At the same time, terna implemented the analysis and reporting tool QlikView and ENGAGE mobile logistics, a solution for the mobile recording of logistics transactions.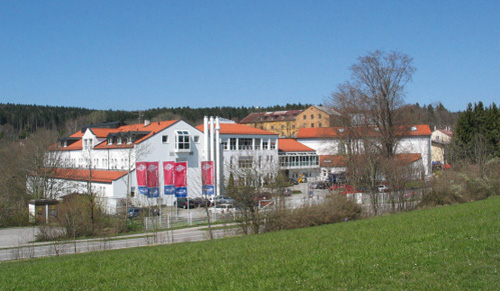 "Infor M3 is modern, future-oriented ERP software on which we can rely. We produce our medicines with state-of-the-art technologies according to Good Manufacturing Practice (GMP) regulations. As a pharmaceutical company, the validation capability was the main criterion for the new ERP system," says Günter Hopf, Head of Research and Development at Verla-Pharm, explaining the company's choice of software.
Infor M3 to be the central hub in pharmaceutical company
"We see Infor M3 as the central hub of our software landscape with which we can link pharmaceutical-specific modules from other suppliers," says Hopf, explaining the strategic importance of Infor M3 for Verla-Pharm. Using modern middleware makes it easy to integrate third party systems in M3. This is how it is planned to integrate a high rack storage area and a weighing system in the new ERP solution.
Systems vendor with expertise in the pharmaceutical industry
The ERP project at Verla-Pharm began in June 2013. The system is scheduled to go live at the end 2014 according to Verla-Pharm. terna has already performed a comprehensive business process analysis at the pharmaceutical company based in Tutzing, and drawn up specifications for the software implementation. terna provided support during the creation of a master validation plan, which is a requirement for the validation process according to GAMP 5 guidelines (Good Automated Manufacturing Practice).
Optimise production planning
Verla-Pharm sees the greatest potential for optimisation in production and production planning. Infor M3 will allow production planning, which is currently still done using Excel sheets, to be centralised in the ERP system in the future, making it transparent for all to see. Key production figures, some of which are currently only available on paper, will soon be available electronically in Infor M3. This will allow Verla-Pharm to better plan capacities, optimise machine allocation and streamline production processes.
A completely new way of working with Infor M3
Infor M3 drastically changes the computer-based way Verla-Pharm employees work. The excellent ergonomic user interface Infor Smart Office offers increased convenience for users and enables event and information-driven cooperation in teams. Infor Smart Office features a unique search function for ERP systems similar to Google Search, which will help Verla-Pharm quickly find the information they need in Infor M3. The integrated workflow function speeds up business processes in Infor M3 and increases employee productivity by reducing manual processes. Furthermore, there are functions to create ad hoc reports and design process-oriented screens integrated directly in Infor Smart Office.
Well-known references in the pharmaceutical industry
In addition to many existing customers from the pharmaceutical industry, Verla-Pharm and Xenofit can now be added to terna's list of well-known references. This allows the software company to strengthen its market position in the pharmaceutical segment and highlights the industry expertise of terna employees and the strengths of Infor M3 in the pharmaceutical industry.