Nagarro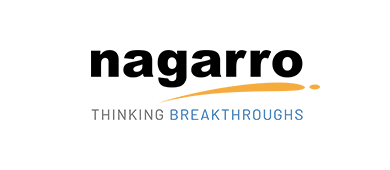 Nagarro is a global provider of technology services. It specializes in the market segment that Gartner describes as "change the business" projects. Nagarro provides advice and capabilities for digital disruption to both industry leaders and challengers. Nagarro's "Enterprise Agile" organization design and processes enable clients to drive their innovation agenda rapidly and reliably.
Nagarro has a global workforce of nearly 4000 experts and is active internationally, with a presence in more than ten countries. Nagarro's strategic client relationships include multinational giants such as Siemens, vertical and national leaders such as Lufthansa and Erste Bank, public sector organizations such as New York City, and leading niche software product vendors such as Blackbaud. The division's revenues mostly arise from North America and Europe, with a much smaller portion from the Asia-Pacific region.
In 2016, Nagarro acquired Conduct, an Oslo-based provider with special capabilities in security, and Mokriya, a design and mobile specialist based in the Silicon Valley while leveraging a global network of experts. These acquisitions, along with the division's focus on cutting-edge technology areas like Deep Learning, Big Data, IOT and Wearables, strengthen its position as a preferred source of innovative and transformative technology services for companies around the globe.
Email:
Web:
Location:
| | |
| --- | --- |
| USA | San Jose, Cupertino, New York City, Atlanta, Jacksonville |
| India | Gurgaon, Delhi, Jaipur |
| Germany | Munich, Leipzig, Frankfurt |
| Mexico | Monterrey |
| UK | London |
| Sweden | Kista/Stockholm |
| Romania | Timisoara |
| Austria | Vienna |
| Norway | Oslo |
| Denmark | Copenhagen |
| Finland | Espoo |
| France | Paris |
| Singapore | Singapore |